Keynote Speaker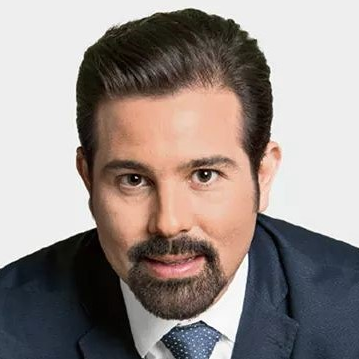 Prof Dr David Romero
Professor of Advanced Manufacturing, Tecnológico de Monterrey, Mexico
Prof Dr David Romero is a member of the IFIP Working Group 5.7 on Advances in Production Management Systems, the IEEE Technology and Engineering Management Society, and the IEEE Internet of Things Community. Furthermore, he is an Agenda Contributor at the World Economic Forum Council on "Shaping the Future of Advanced Manufacturing and Value Chains", and a World Manufacturing Forum Ambassador.
His research interests include Circular Manufacturing, Service Engineering and Product-Service Systems, Cyber-Physical Systems and Human Systems, Advanced Production Management Systems, and Technology and Engineering Management. He has published more than 150 articles. He serves on different editorial and scientific committees and advisory boards in academia, industry, and government related to business and industrial engineering disciplines.
Technical consultant
Dr Ing Dominic Gorecky
Head of Swiss Smart Factory, Switzerland Innovation
Dr Ing Dominic Gorecky is partner and executive board member at Switzerland Innovation Park Biel/Bienne AG. He is also co-founder and head of the Swiss Smart Factory, which became the first and leading test and demonstration platform for Industry 4.0 in Switzerland. Since November 2022, Dominic is also president of the board of directors at the new Swiss national competence center for collaborative robotics S3C.
Before, he was head of research of the Innovative Factory Systems department at the German Research Center for Artificial Intelligence DFKI in Kaiserslautern, Germany. In this role, he was also the responsible R&D coordinator for the living lab SmartFactoryKL.
He is agenda contributor at the World Economic Forum and is co-founder and advisor for several start-ups in the area of Industry 4.0. 
His PhD addressed the usage of semantic technologies in the context of the digital factory.
Technical consultant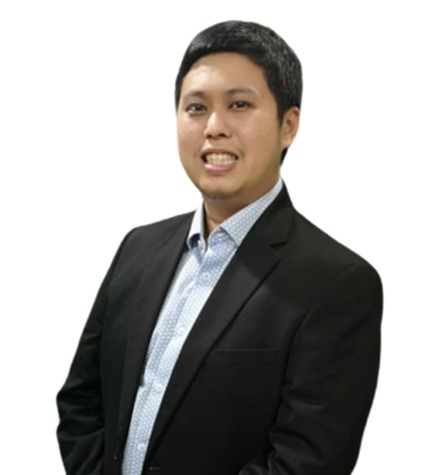 Ts Dr Chua Wen-Shyan
Head of Malaysian Smart Factory 4.0, Selangor Human Resource Development Centre (SHRDC)
Dr Chua Wen-Shyan is currently the Head of Malaysian Smart Factory 4.0 under the Selangor Human Resource Development Centre (SHRDC). He obtained his PhD in Control Systems Engineering and BEng in Mechatronics Engineering from Monash University Malaysia. His key area of expertise lies mainly in the area of Control and Automation Systems, Fault Detection and Identification (FDI), and Predictive Maintenance Strategies; which are widely used in Industry 4.0 applications. He is also appointed by the Malaysia Productivity Corporation (MPC) in collaboration with the Machinery and Equipment Productivity Nexus (MEPN) as one of the mentors (advisors) for the PRODUCTIVITY1010 initiative to support the industries in their journey towards digital transformation.
As the Head of Malaysian Smart Factory 4.0, Dr Chua and his team are focused in delivering high impact talent development programs to accelerate the growth of local talents who would be the workforce in supporting the growth of Industry 4.0. The programs developed by his team at the Malaysian Smart Factory 4.0 are also able to support the industries and community towards achieving sustainable digital transformation through high impact talent development strategies. 
Panel Speaker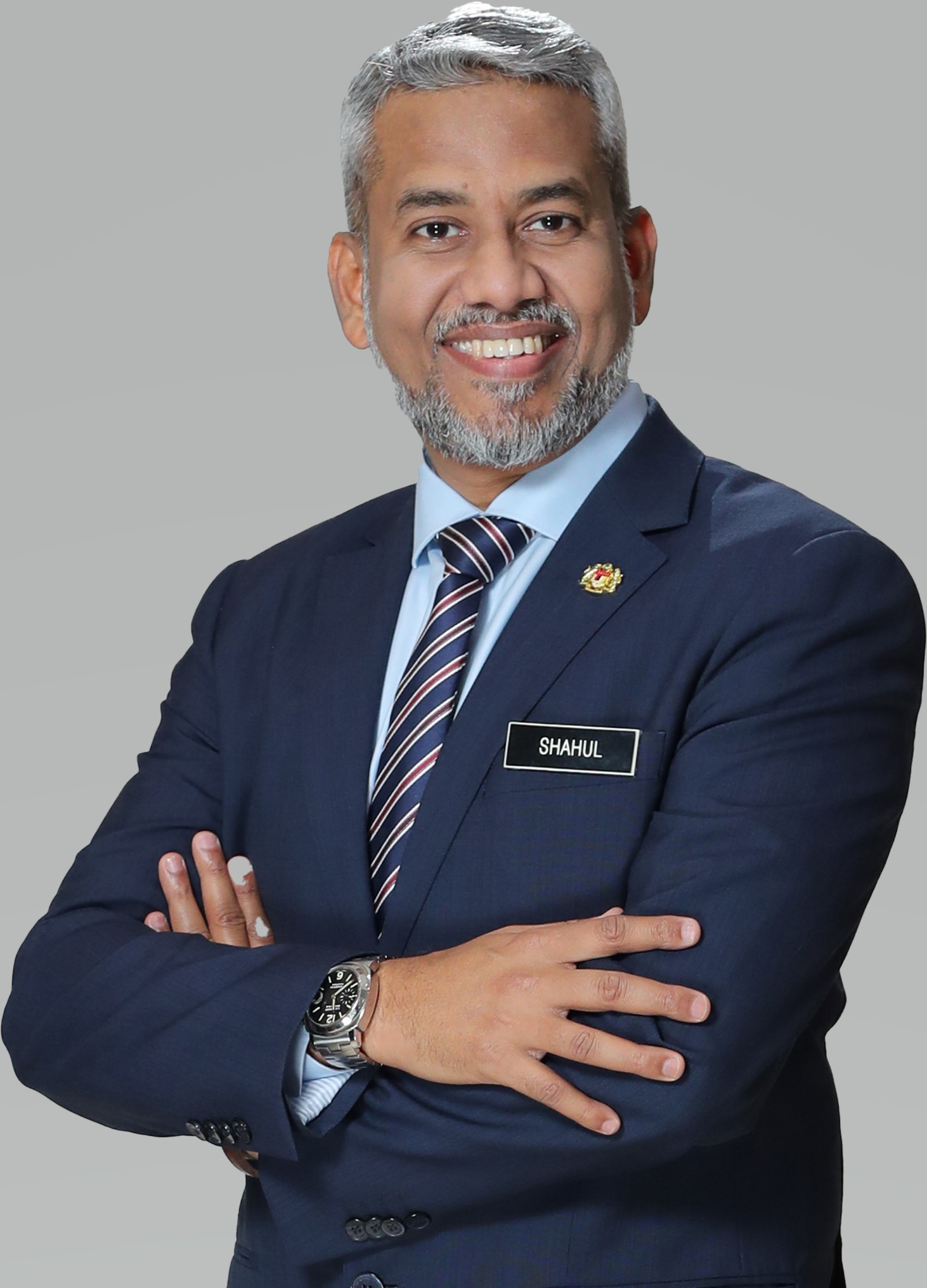 Datuk Shahul Dawood
Chief Executive, HRD Corp
Quote: Malaysia is entering the digital maturity stage of its IR4.0 era, where industry players have embraced technological solutions to drive smart manufacturing and more. This must be complemented by investments into upskilling and reskilling that will enable Malaysian talents to adopt, utilise and optimise IR4.0 technologies today and beyond.
Panel Speaker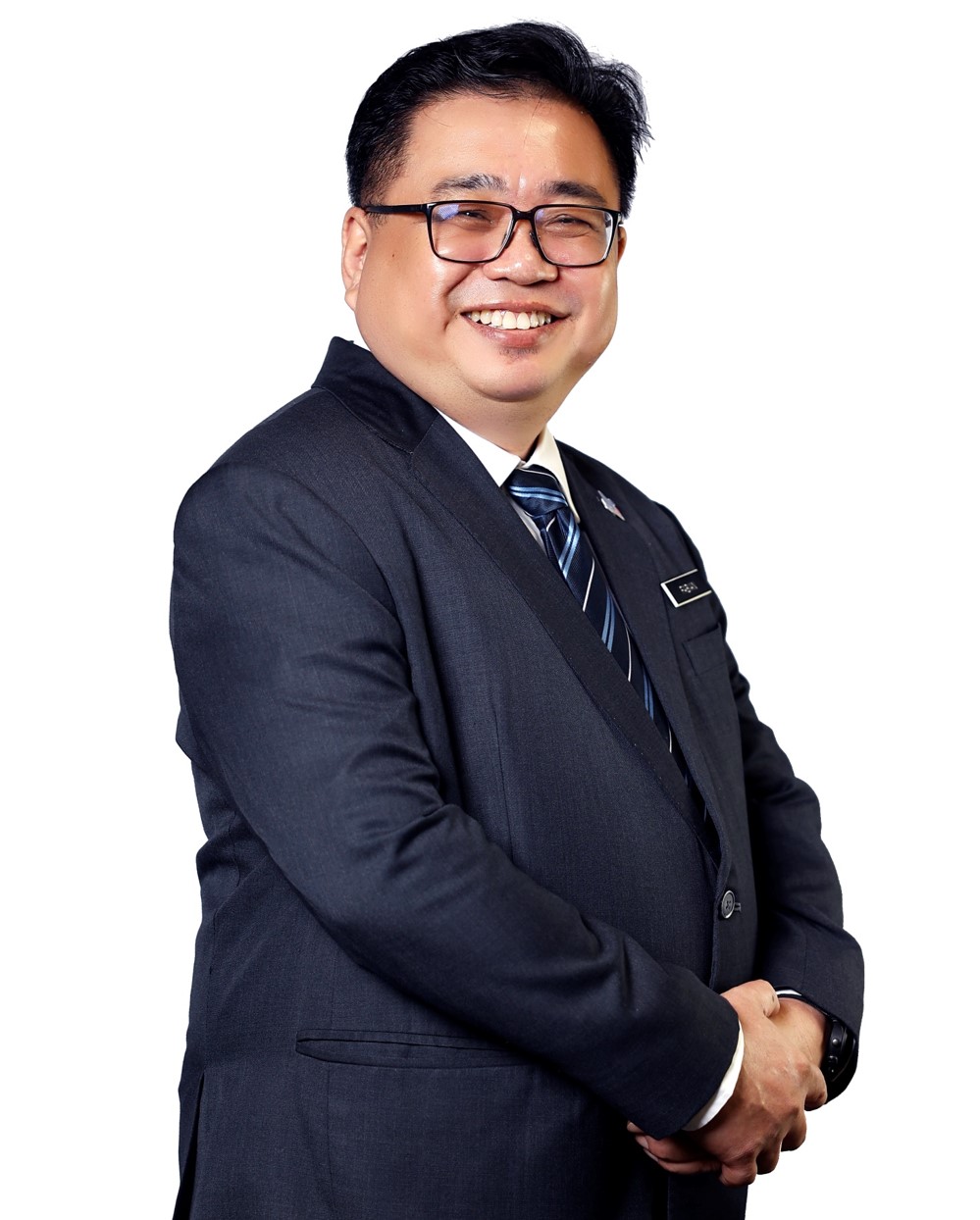 Fabian Bigar
Chief Executive Officer, MyDIGITAL Corporation, Ministry of Economy
Fabian Bigar was appointed as the Chief Executive Officer for MyDIGITAL Corporation (formerly known as Strategic Change Management Office or SCMO) effective 19 April 2021. The mandate of MyDIGITAL Corporation is to drive change management and ensure the successful delivery of the Malaysia Digital Economy Blueprint (MDEB) and the National 4IR Policy. The office also serves as the main secretariat for the National Digital Economy and 4IR Council (MED4IRN) chaired by the Prime Minister.
His previous assignments include the Undersecretary for Policy and International Relations in the Ministry of Health, Director of the Civil Service Delivery Unit in the Prime Minister's Department, and the Director for the National Key Economic Area – Healthcare as well as the Director for National Key Results Area – Low Income Households in the Performance Management and Delivery Unit (PEMANDU) under the Prime Minister's Department. 
During his stint in PEMANDU, he was temporarily assigned to the Presidential Delivery Bureau, Republic of Tanzania between August and December 2014.
Fabian received his BSc. from Case Western Reserve University, Cleveland, Ohio, USA and his Master's in Public Policy from the National Graduate Institute for Policy Studies, Tokyo.
Panel Speaker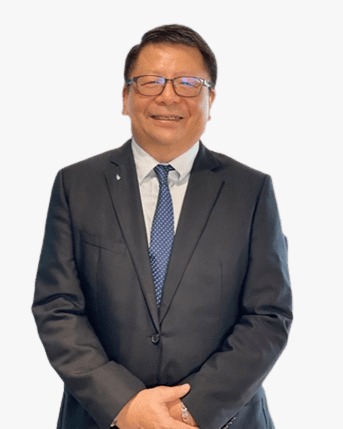 KC Hong
Vice president ESG Association Malaysia, Retired and currently the Strategy Advisor to Strateq Group
Words of encouragement: According to Manufacturers Alliance, "ESG is a set of frameworks used to assess the impact of a company's sustainable and ethical practices on its financial performance and operations. It groups specific company actions into three categories to provide a structure to measure and report progress."
I am excited that ESG will play a key role to drive enhanced optimization and better productivity in the manufacturing industry.
Speaker
Dr Jeffrey Da-Jeng Yao
General Director, Mechanical and Mechatronics System Lab, Industrial Technology Research Institute (ITRI)
Dr Yao received his PhD from Department of Mechanical and Aerospace Engineering, University of California at Los Angeles (UCLA) in 2001. After joining National Tsing Hua University, his research focused on fertilization on a chip, intelligent gas sensing system, EWOD and digital microfluidic system, and Tera Hertz system development. 
On August 2021, he was invited to serve as General Director of Mechanical and Mechatronics System Lab (MMSL) at Industrial Technology Research Institute, Taiwan. The goal of institute is going to conduct and develop advanced research for industries, involving smart and green manufacturing, autonomous and electronic car (EV), robotics, drone, railway systems, and aerospace industry
Speaker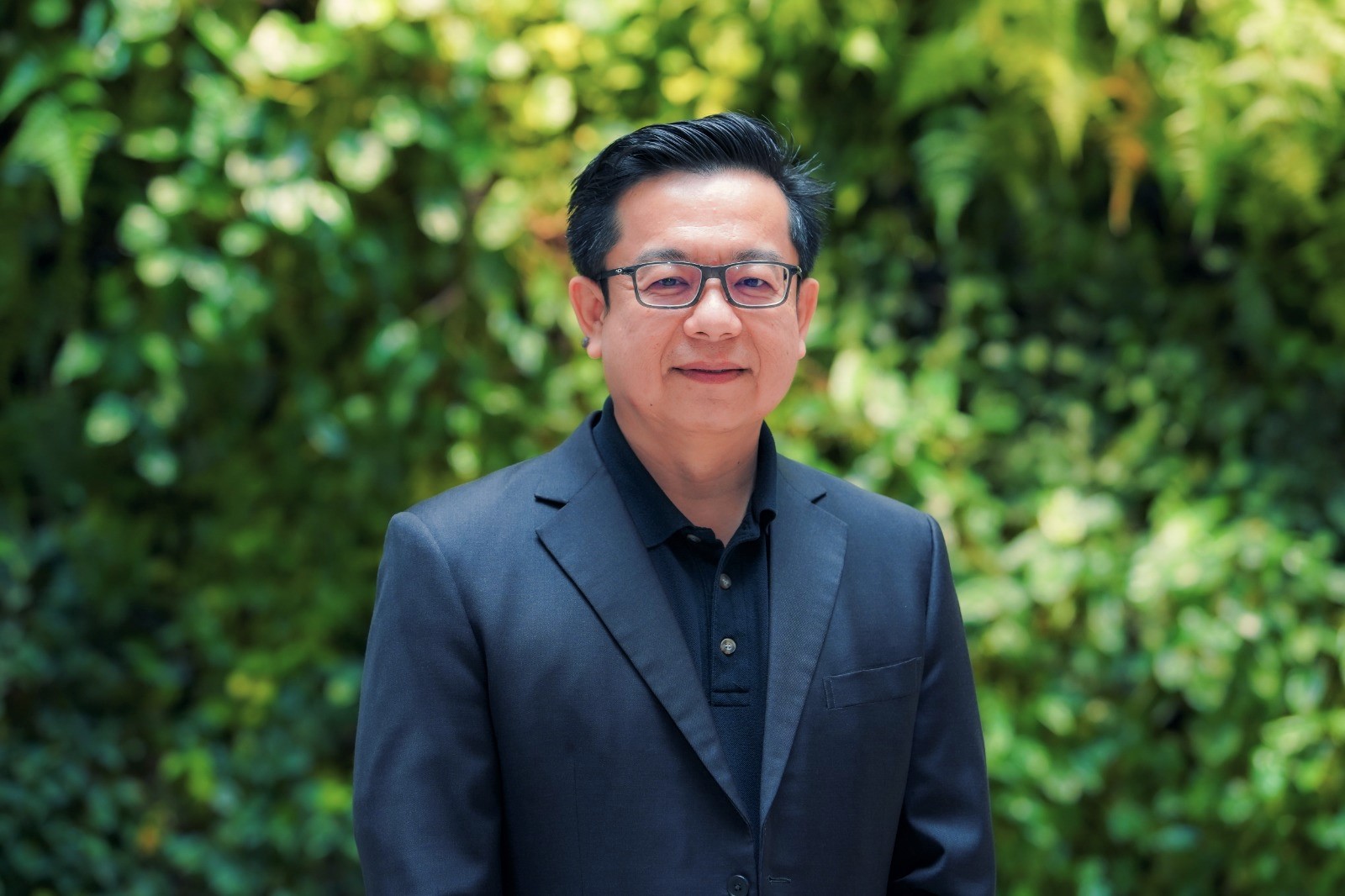 Laurence Liew
Director for AI Innovation, AI Singapore
Laurence is the Director for AI Innovation at AI Singapore and is driving the adoption of AI by the Singapore ecosystem through the 100 Experiments and the AI Apprenticeship programmes.
A visionary and serial technopreneur, he identified and introduced Singapore's enterprises to Linux and open source (1999), High Performance Computing (HPC) Cluster (2001), Grid Computing (2003), Cloud Computing (2007) and Data Science with R (2011) amongst others.
Laurence graduated from National University of Singapore (NUS) with First Class Honours in Engineering and holds a Masters in Knowledge Engineering from NUS.
Speaker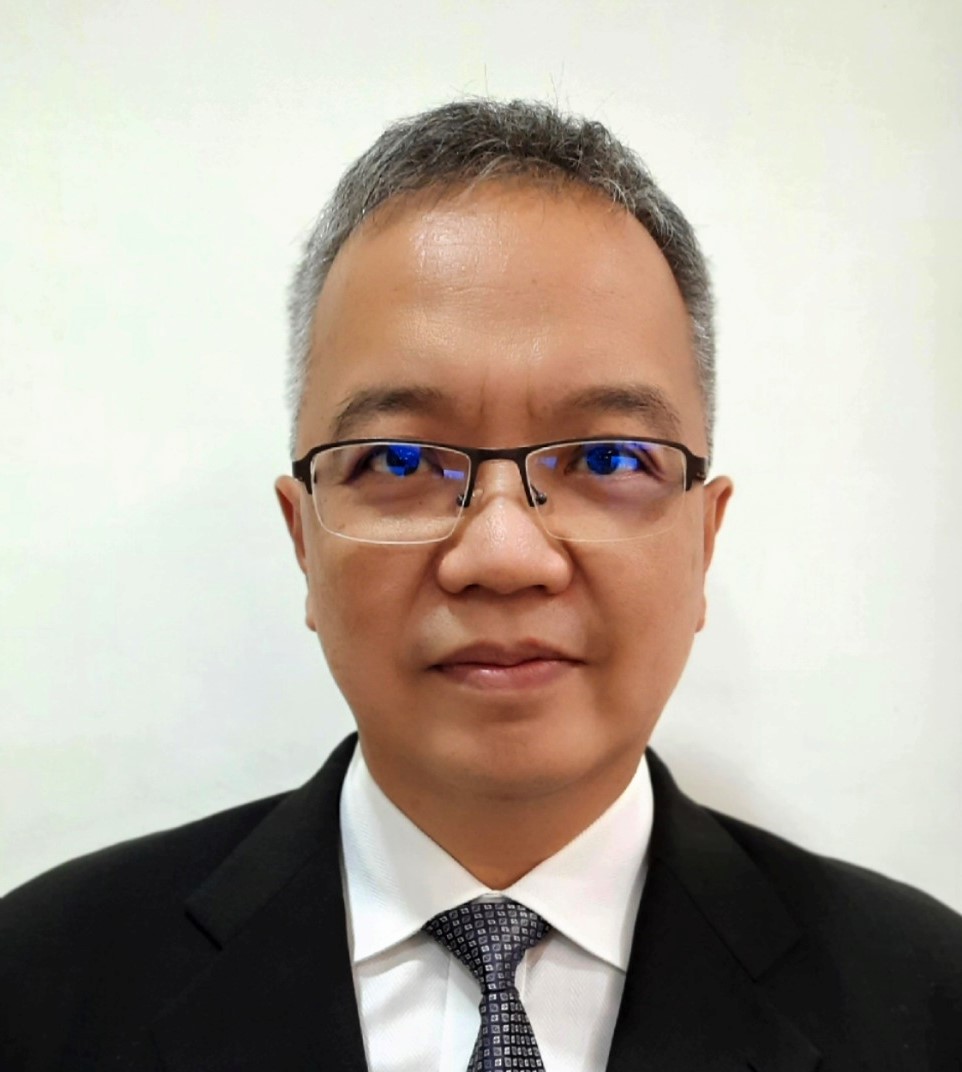 Loong Kin Leong
Senior General Manager, Manufacturing Support Services of New Hoong Fatt Holdings Berhad / Auto Global Parts Industries (A member of NHF Group)
Loong Kin Leong joined the New Hoong Fatt Group on 2 December 2013 as General Manager, Manufacturing. He assumed the position of Senior General Manager, Metal Operations in 2019 and was subsequently redesignated as Senior General Manager, Manufacturing Support Services in 2022.
Mr Loong has more than 20 years of experience in the manufacturing operations, covering aspects of Operations Management, Production Planning, Lean Manufacturing, Machine and Facility Maintenance, Quality Management, Logistics, Procurement as well as Occupational Health and Safety.
Speaker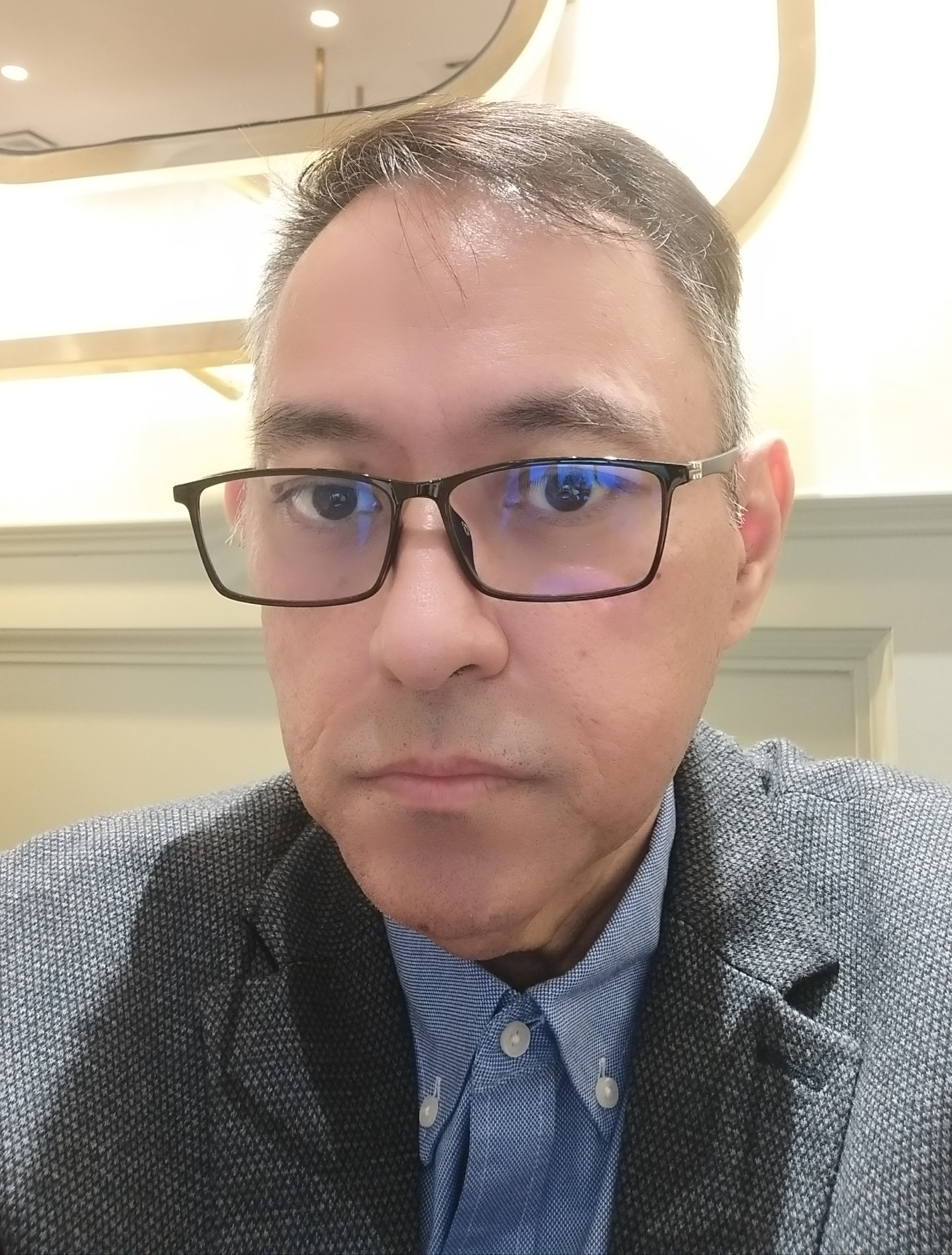 Nicholas Tay
Chief Marketing Officer, Global Cloud Business, Sangfor Technologies
Nicholas Tay is currently helming the role of Chief Marketing Officer, Global Cloud Business for Sangfor Technologies. His current portfolio is to develop, promote & elevate strategic business relationships with key decision makers including Senior Corporate Management & C Levels to lead conversations on Cloud approaches and solution design that helps meet customer growth/market penetration goals in the Digitalization IR4.0, Cloud & HCI/ Hybrid Infrastructure domains by leveraging on Sangfor Cloud Technologies. Nicholas also leads the representation, enhancement & elevation of the Sangfor Cloud branding image, awareness & influence globally across all regions and industries, with both Customers and Partners alike.
In Nicholas' previous role prior to joining Sangfor, he was the AGM & Data Center Specialist & Senior Cloud Expert for TM ONE (subsidiary of Telekom Malaysia) and was leading the MVP segment for Data Center & Cloud Product Division. He played major roles in leading, creating, ideating & formulating new solutions & products aligned to Enterprise & Government sector verticals, by leveraging on Data Center & Cloud domains built around 4G & 5G connectivity.
Prior to TM ONE, Nicholas was the Lead OSS Consultant for CSC (Computer Sciences Corporation USA) for ASEAN Region and led the Global Infrastructure Services business for x4 global offerings & service lines across ASEAN. And prior to CSC USA, Nicholas was the Country Technology Consulting Director and the Director of Sales (helming dual roles) followed by Strategic & Large Deals Country Lead for HP Malaysia's Technology Consulting Services (TCS). As Senior Management in HP, he was responsible for all activities relating to driving the business and creation of consultative technology strategies aligned to HP's TSC global solution areas focused mainly in the 8 product offering towers.
As part of his personal growth & development (in pace with the global Digitalization & IR4.0), Nicholas has achieved & obtained multiple Professional Technology certifications on top of Masters Degree (MBA/USC Australia) with double expert level in Prince 2 & ITILv3, CISCO Black Belter, Certified IS0 27002, COBIT, GB Six Sigma, and also various other multiple specialized Technical Certifications across AWS, RED HAT, VMWARE, CISCO, DELL EMC, IBM, ORACLE, NETAPP, ISO, COBIT, ITIL. Nicholas is also a global member of the IAOP and holds double Certification in IAOP & is the current Deputy Chairman of the Malaysia Data Center Alliance (MDCA) & Executive Committee Member of the OBS/Outsourcing Malaysia since 2016-to date (PIKOM & MDEC chapters).
Speaker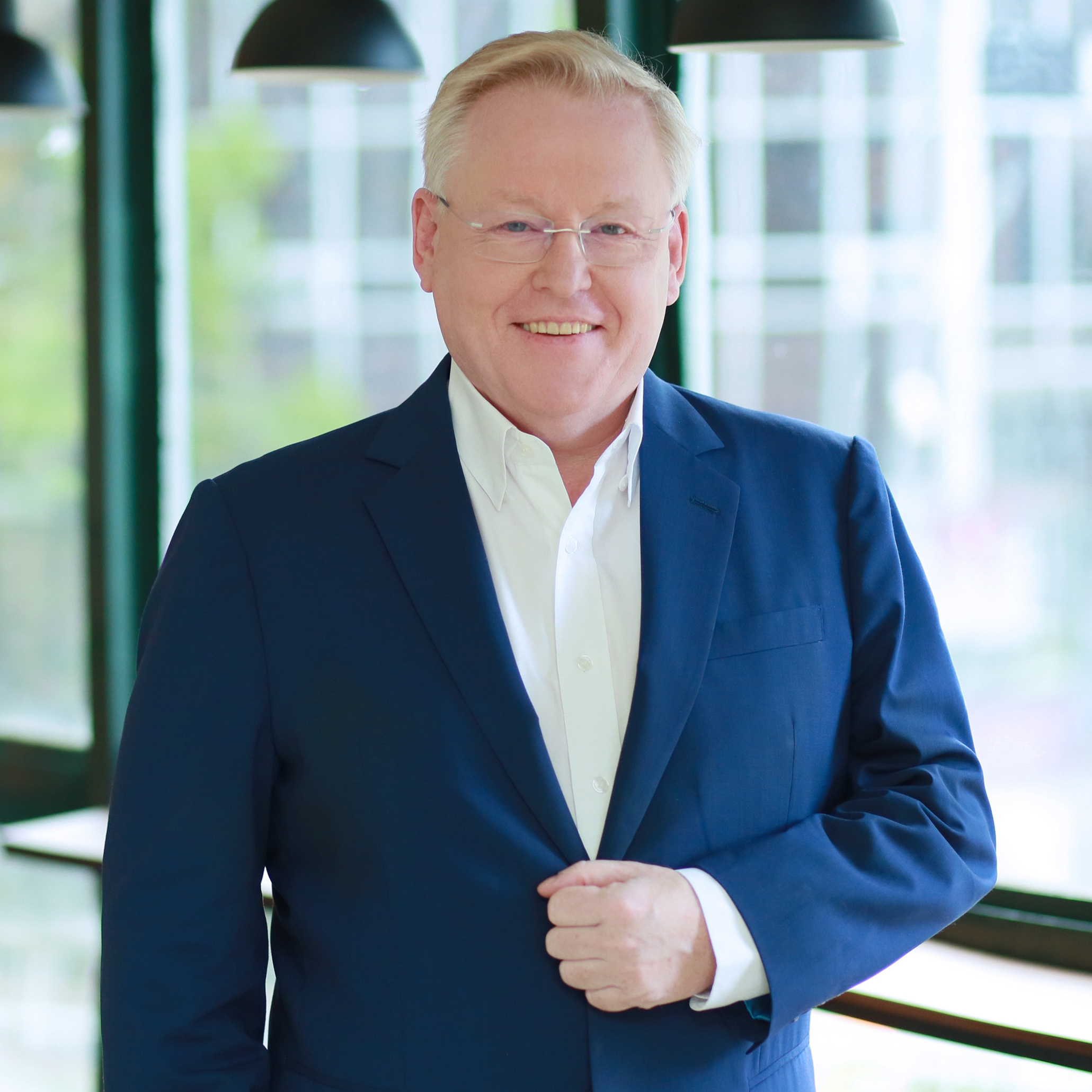 Raimund Klein
Founder and Chief Executive Officer, International Centre for Industrial Transformation (INCIT)
Raimund Klein is the Founder and Chief Executive Officer of INCIT— an independent Environmental, Social and Governance (ESG) institution which champions manufacturing transformation globally and advocates the rise of smart manufacturing.
Skilled in business strategy, business planning, sales, business development, marketing strategy and operation development and more, Raimund is a staunch advocate for the digitalisation of manufacturing, firmly believing that digital transformation is a must for future success. In his current role, Raimund actively fosters collaboration between public and private sector manufacturing-related organisations to catalyse industrial transformation across geographies and industries. He also provides direction and guidance for the development and deployment of globally referenced frameworks, tools, concepts and programmes for the international manufacturing community. This enables INCIT to raise awareness about the latest transformation developments and manufacturing trends, provide benchmarks that are international, publicly available and quantitative, and facilitate the sharing of learning points, challenges and best practices for manufacturing transformation. 
Under Raimund's leadership, INCIT has officially partnered with Saudi Arabia's National Industrial Development and Logistics Program (NIDLP) to foster and accelerate Industry 4.0 transformation across the Kingdom through the adoption of the Smart Industry Readiness Index, or SIRI, across Saudi Arabia. INCIT has also recently signed an agreement to collaborate with the Philippine Department of Trade and Industry (DTI) to accelerate the transformation of the manufacturing sector in the Philippines.   
Previously, Raimund was Head of Digital Industries ASEAN at Siemens and was accountable for developing new business models for digitalisation and automation. 
Speaker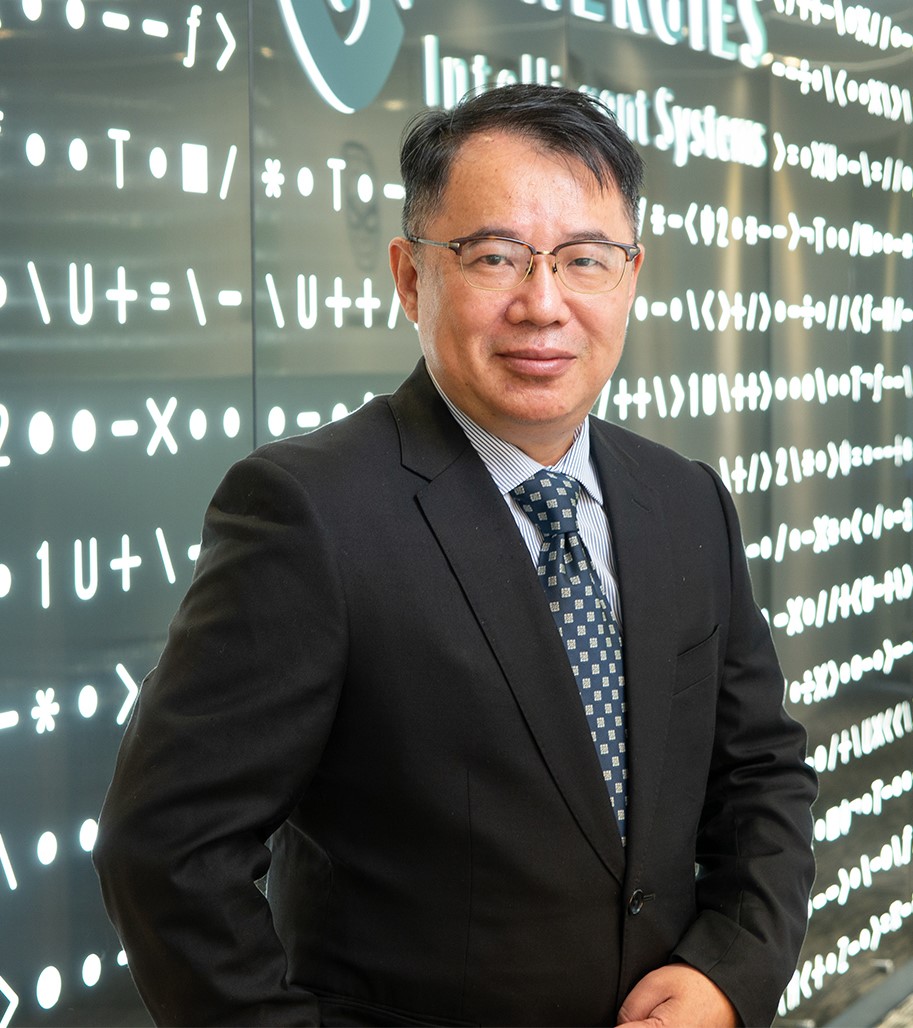 Eric Yi-hua Huang
Smart Manufacturing Architect, FSBM, Vice President, Synergies Intelligent Systems Inc
More than 15 years of experience in ESG/data related field, leading the data/service team to serve more tha 100 industrial client in China & Taiwan.
Certifications: 
ISO 14064 lead verifier, ISO 50001 energy management consultant, LEED AP
Experience: 
GM of Ingersoll-Rand-TRANE Energy Service Company (China), GM of Industrial Automation, Trane (China), CTO of Taiwan Artificial Intelligence Association, advisor of SEMI Green Manufacture Committee (Taiwan), more than 10 patents in field of AI/Smart Manufacturing at China and Taiwan
Speaker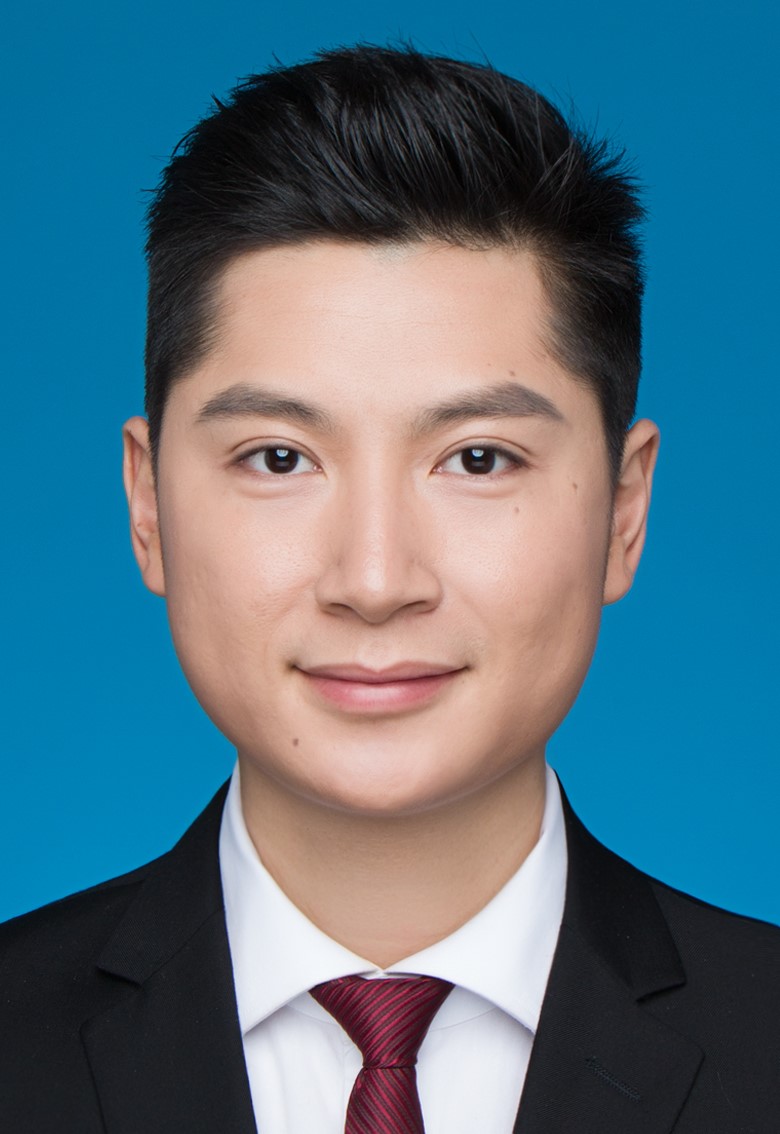 Junjie Xiong
Board Member & Vice President, Shenhao Technology Co Ltd, Hangzhou, Representative of IARA
Mr Junjie Xiong graduated at Imperial College London, and received a Master' degree from King Abdullah University of Science and Technology and an MBA from Cheung Kong Graduate School of Business. He worked in SABIC for five years and now is the Board Member, the Vice President and director of international business in Shenhao Technology Co., Ltd. He aimed to develop robot and IoT solutions for predictive maintenance in industry application. 
Speaker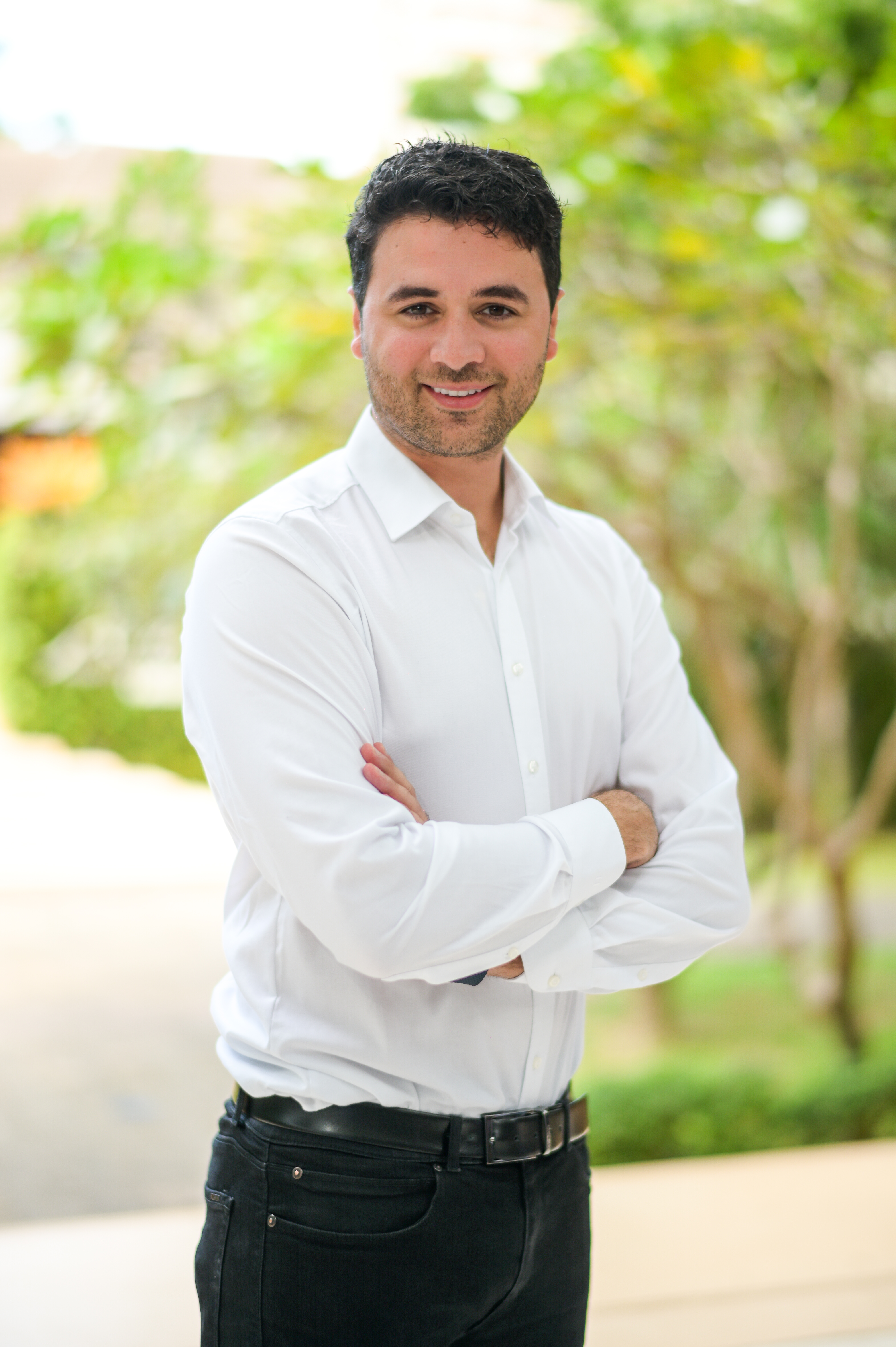 Markus Khachan
Smart Factory Strategic Sales Consultant, Bossard Ltd
Experienced department specialist in Smart Factory Logistics with a demonstrated history of working in the wholesale industry at a top leading fastening technology company called Bossard AG headquartered in Zug, Switzerland.

Currently part of the international management trainee program with a 6-months intensive training and a 18-months foreign assignment.
Speaker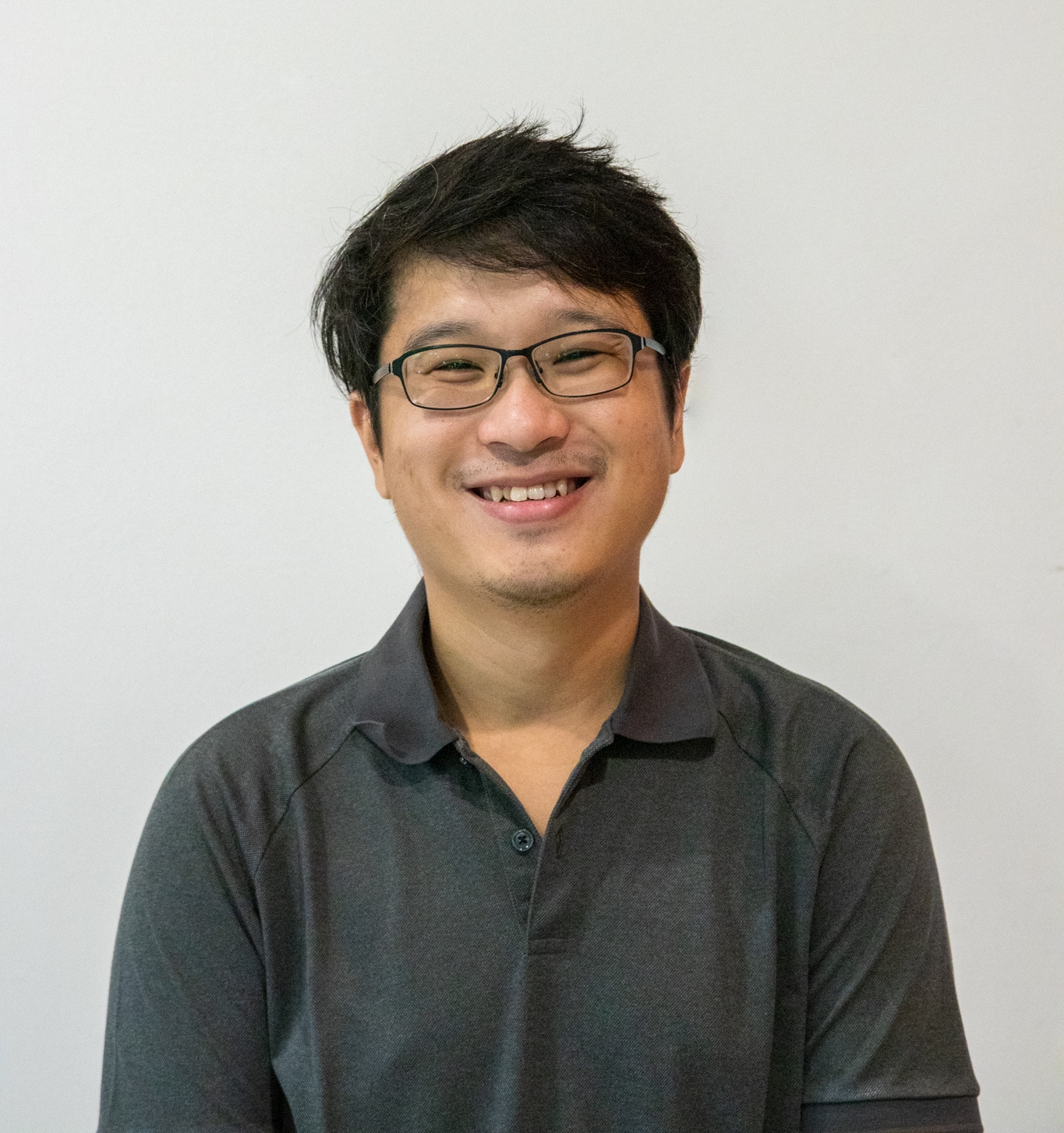 Keith Tay
Assistant General Manager, CPI (KL) Sdn Bhd
Keith Tay is the Assistant General Manager at CPI (KL) Sdn Bhd. He graduated from the Monash University (Melbourne) in Chemical Engineering. Prior to joining CPI (KL) in 2016, he led the implementation of SAP at an Irish MNC and brought successful transformation in the operational processes. At CPI (KL), he initiated the company's digital transformation journey, which played a key role in ensuring business continuity during the Covid-19 pandemic. At that time, he managed a successful Smart Automation Grant (SAG) project with the Malaysian Investment Development Authority (MIDA) in 2022. Outside of work, he enjoys the patient, painful, game of golf.
Speaker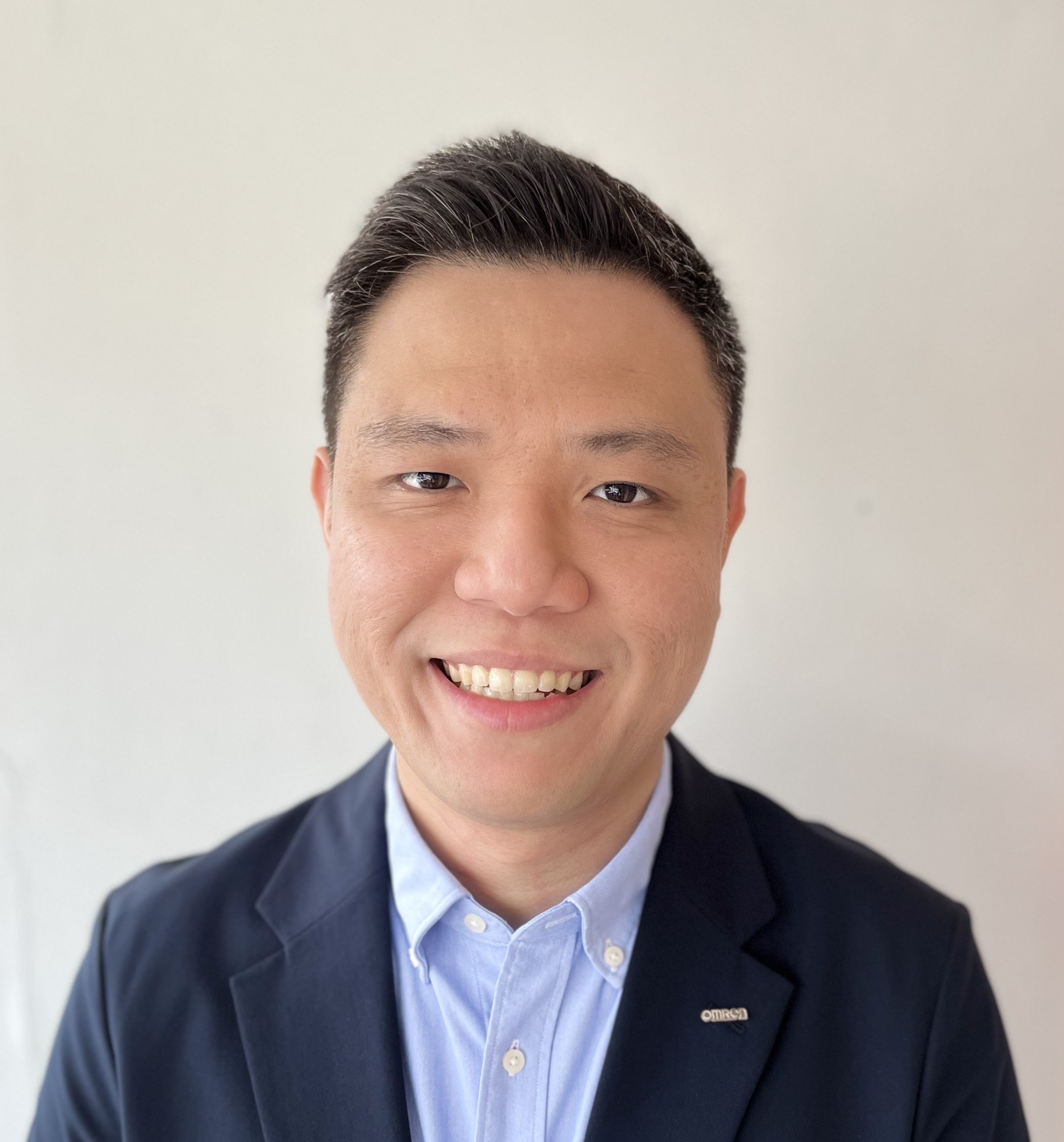 Kent Goh
Head of Robotics Business, Omron Electronics Sdn Bhd
Kent Goh is the Head of Robotics Business in Omron Electronics Malaysia. Omron is the one of the global leaders in industrial robots, collaborative robots, and mobile robots. Kent has extensive experience in automation, robotics solutions and machine vision. He strives towards his commitment in providing innovative solution to solve some of the most pressing challenges around robotics and Industry 4.0 in the industry.
Speaker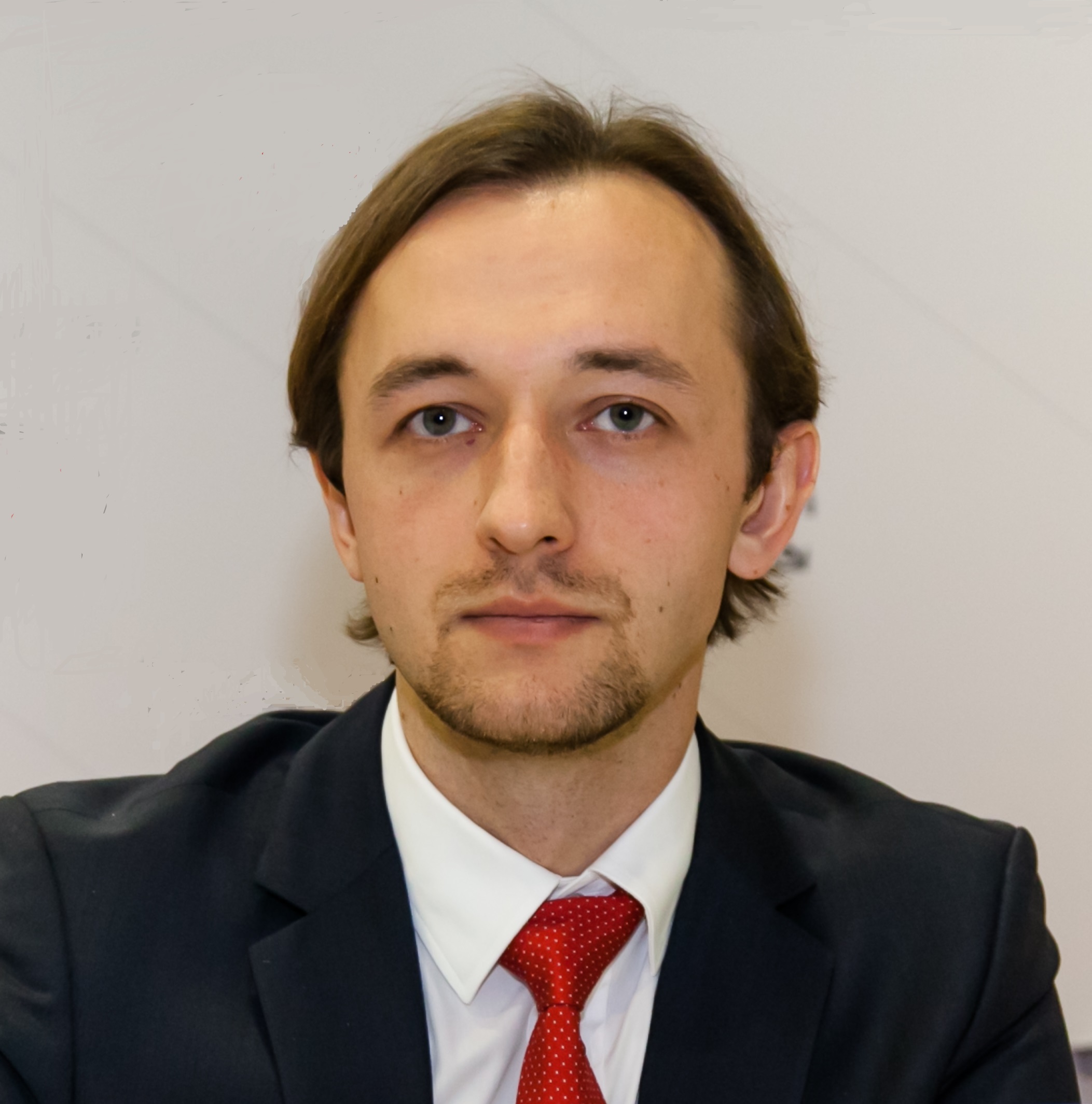 Maksin Sonnykh
Head of Factory Automation Department, Bosch Rexroth Sdn Bhd
Maksim Sonnykh is a professional in B2B sphere with strong management and engineering background. He began his career in Russia in the application area of micro precision servo drives and motion control systems. After joining Bosch Rexroth organization in 2011 as a national key account manager was responsible for business development with international and local automotive customers in Russia. From 2014 took his first managerial role of a group head with the responsibility for machine tools and automotive business within the country organization of Bosch Rexroth. Since 2015 he was promoted to the position of Factory Automation and Digitalization department head where took a responsibility for a distributed sales, engineering and service team in Russia with a special focus on I4.0 business initiatives.
From June 2021 he took over the position of Factory Automation department head in Malaysia where currently holds the responsibility of driving the factory automation and digitalization business of Bosch in the country.
Maksim has an engineering background in industrial automation and control, holds PhD in Robotics and Mechatronics and an MBA degree. This background in a synergy with the leadership and business development experience allows him to solve strategical tasks with the deep understanding of both business and technical aspects and have a cross-domain vision which is highly appreciated by his clients.
Speaker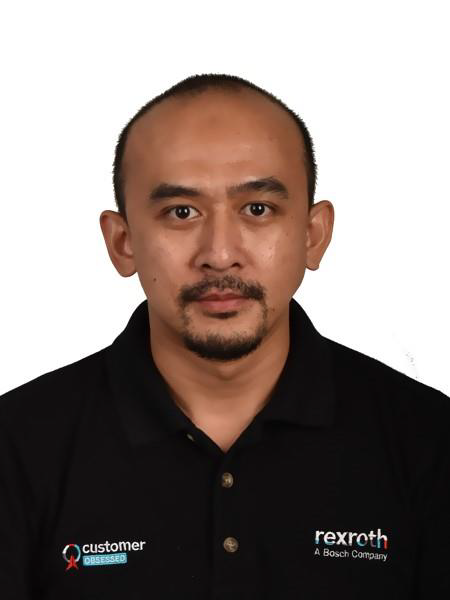 Ahmad Khairi Hamzah
Head of Rexroth Academy, Factory Automation Department, Bosch Rexroth Sdn Bhd
Ahmad Khairi is currently the Head of Rexroth Academy at Bosch Rexroth Sdn Bhd. He is responsible for the development of the education business sector, establishing strategic partnership with government and private education institutions as well as driving the initiatives of Factory of the Future, Industrial IoT and Digitalization business for the industry.
With more than a decade of experience in Hydraulics, Automation, and IoT, he believes strongly that for any business to survive in the era of digitalization, businesses must embrace and leverage technology to optimize processes, stay agile and competitive, and meet the changing needs of customers. This includes investing in digital solutions, developing a digital strategy, fostering a culture of innovation and upskilling employees to adapt to new technologies.
Speaker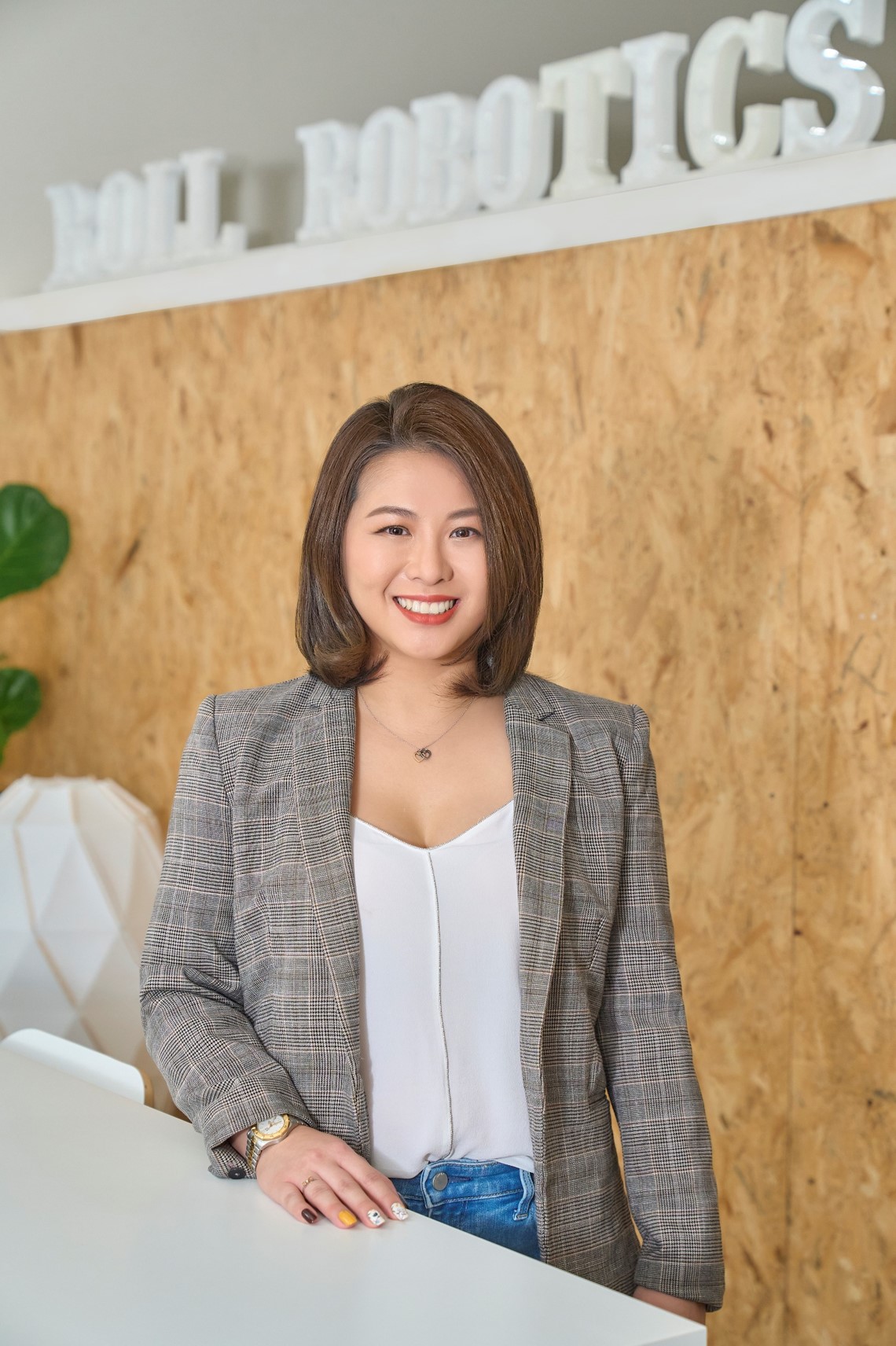 Racheal Choo
Co-founder of Roll Robotics, Malaysia & Thailand, Roll Robotics
Racheal Choo co-founded a robotic start-up in 2019 based in Malaysia. Amid the pandemic, she started their 2nd office in 2021 in Thailand to be closer to her customer base. Before starting her own company, she was working in technology-driven companies focusing on B2B markets in Asia, Europe and the Middle East in oil and gas and later in the robotics industry. Her start-up is an advocate for 3D simulation and virtual reality platforms for the industrial manufacturing environment and covers Southeast Asia. 
Speaker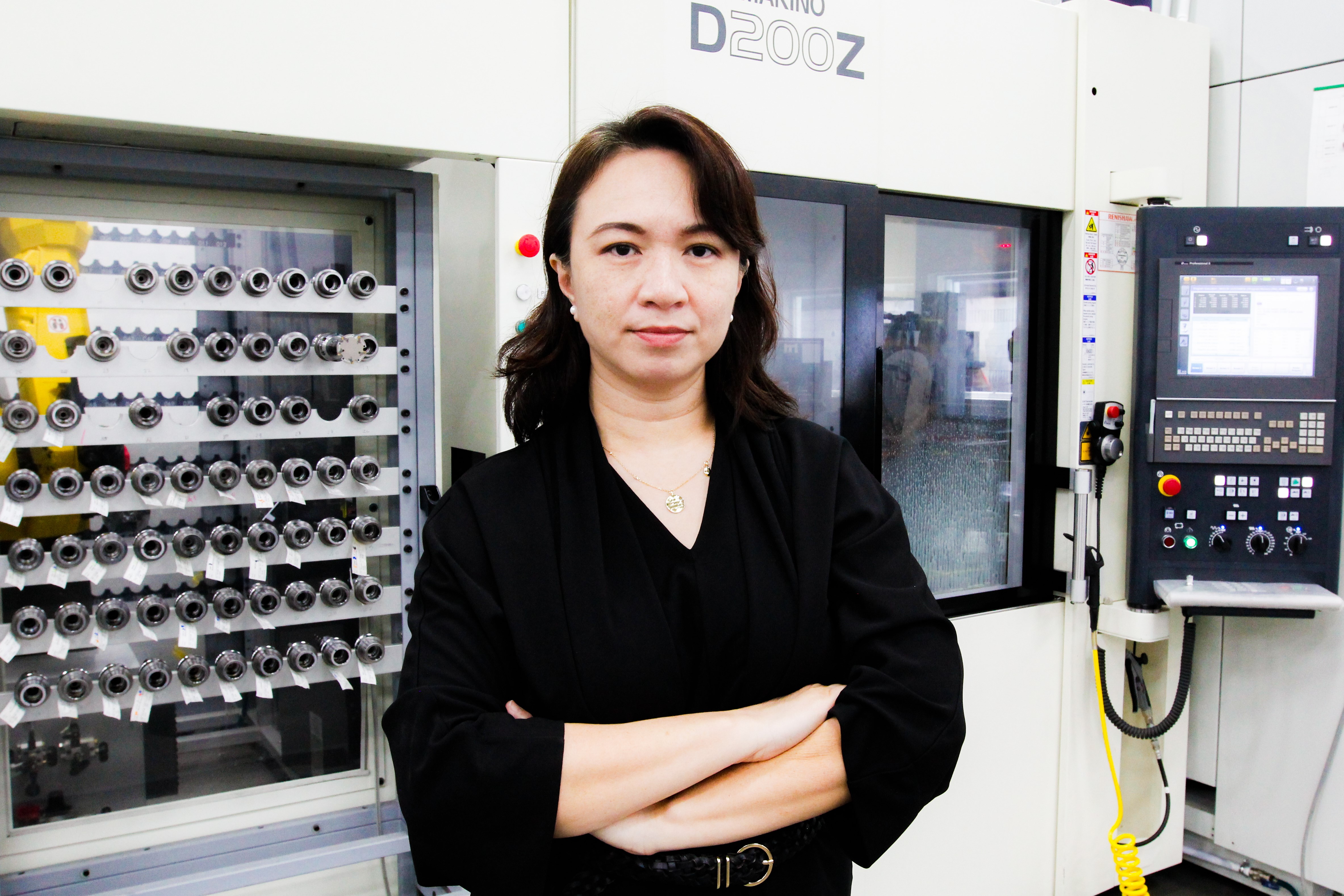 Lin Sheau Wei 
Group Managing Director, Tonasco Holding Sdn Bhd
Ms Lin Sheau Wei is the co-founder and Group MD of Tonasco Holding. 
She has over 20 years of international business experience in technical industries and speaks 6 languages. A Chemistry major, she further developed expertise in technical business management and is certified in Merger & Acquisition. She first honed her business development skills in pharmaceutical sector in Singapore, then subsequently returned to Malaysia to expand her business portfolio in various industries, before venturing into entrepreneurship and co-founded Tonasco in 2006.
Tonasco is a precision machining company specializing in very small and complex precision components for high-tech sectors such as Semicon, Optical, Medical and Diagnostics sectors. Tonasco Smart Factory is based in Malaysia and focus largely on export markets, including Europe and Japan. Since 2018, Tonasco has embarked on the Industry 4.0 journey and is one of the leading Smart Factories in high precision machining in Malaysia.
Speaker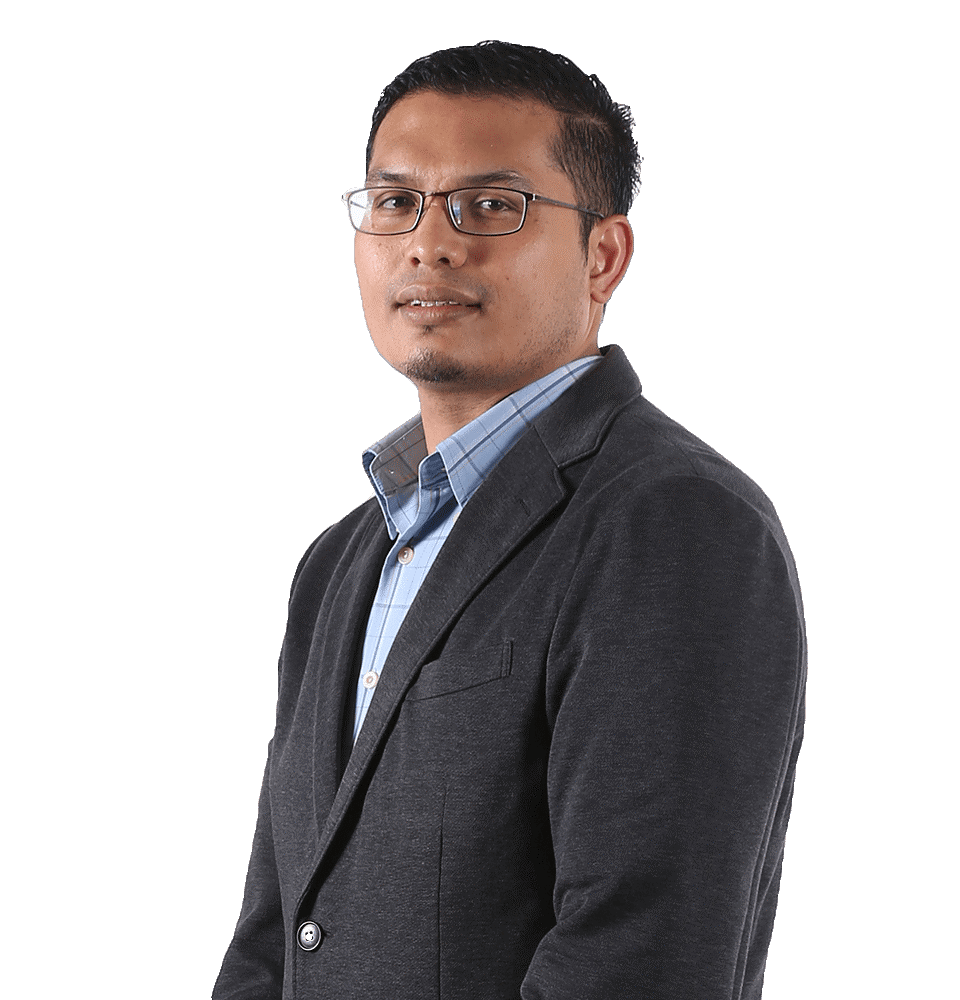 Ts Dr Mohd Ibrahim Shapiai 
Associate Professor, Deep Learning Institute (DLI) Ambassador of NVIDIA Corporation
Dr. Ibrahim is the Associate Professor at the Center for Artificial Intelligence and Robotics (CAIRO), Universiti Teknologi Malaysia. He is also the co-founder of Pintarai Services Sdn Bhd, established in 2019. Pintarai Services Sdn Bhd is part of the Nvidia inception ecosystem, which provides advanced AI solutions to the industry. He received an MEng from the University of York, UK, in 2007 and a Ph.D. from Universiti Teknologi Malaysia in machine learning in 2013. He has also been appointed as a member of the Special Group Interest on Machine Learning for the Academy of Sciences Malaysia. He was a visiting researcher at the Department of System Design Engineering at Keio University, Japan, for his collaborative research with Prof. Yasue Mitsukura. He is also the visiting researcher at the Faculty of Design Kyushu University, Japan, for his collaborative research work with Assoc. Prof. Gerard Remijn for his work on Brain-Computer Interfaces. He is now working actively in the area of AI Computer Vision in wafer defect inspection, 3D modeling for digital twins for telco industries, and developing AI systems with human feedback. He has established the AI lab with advanced DGX Station and A100 GPU as an enabler to the AI modeling.