What is Intelligent Manufacturing Kuala Lumpur (IMKL)?
Intelligent Manufacturing Kuala Lumpur is a conference-led event for businesses of all sizes that want to learn about and take advantage of the digital transformation in manufacturing. Attendees will gain valuable insights from experts on smart factory solutions, predictive maintenance, and more. This is a must-attend event for anyone looking to stay ahead of the curve in the manufacturing industry. Let's explore the opportunities!

Intelligent Manufacturing closes with strong recognition from Malaysian manufacturing sector
The inaugural edition of Intelligent Manufacturing closed successfully on 18 March 2023. Visitors were impressed by the quality of international speakers, the wide variety of industry topics explored at the conference, as well as the product showcases. Organised by Messe Frankfurt (HK) Ltd, the conference-led event took place from 16 to 18 March 2023 at the Kuala Lumpur Convention Centre (KLCC).

Intelligent Manufacturing Event Highlights
The inaugural edition of Intelligent Manufacturing closed successfully!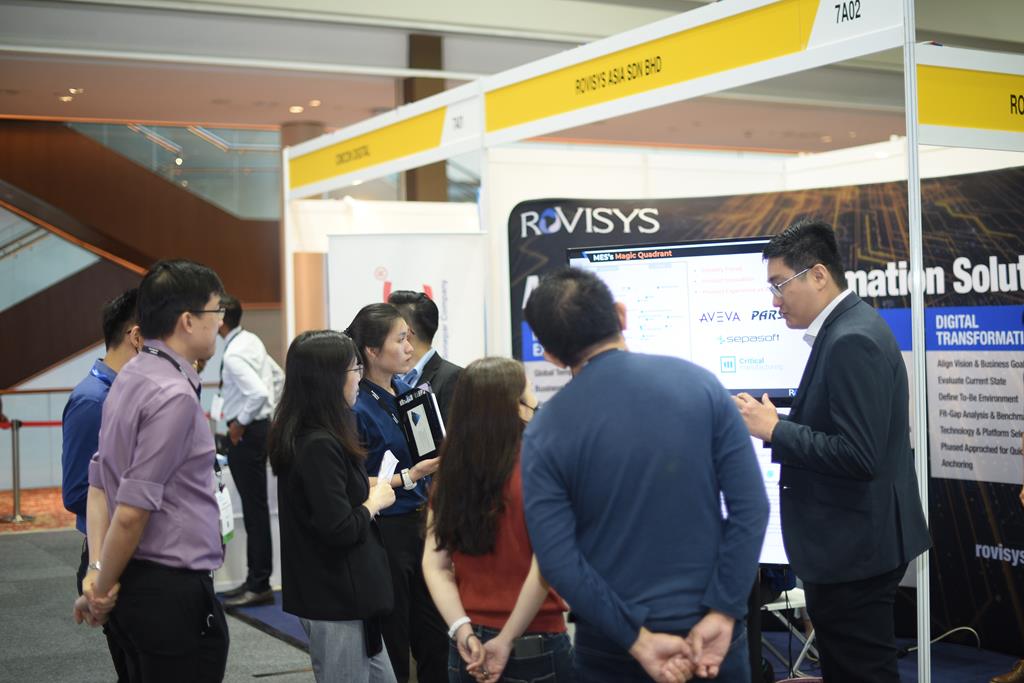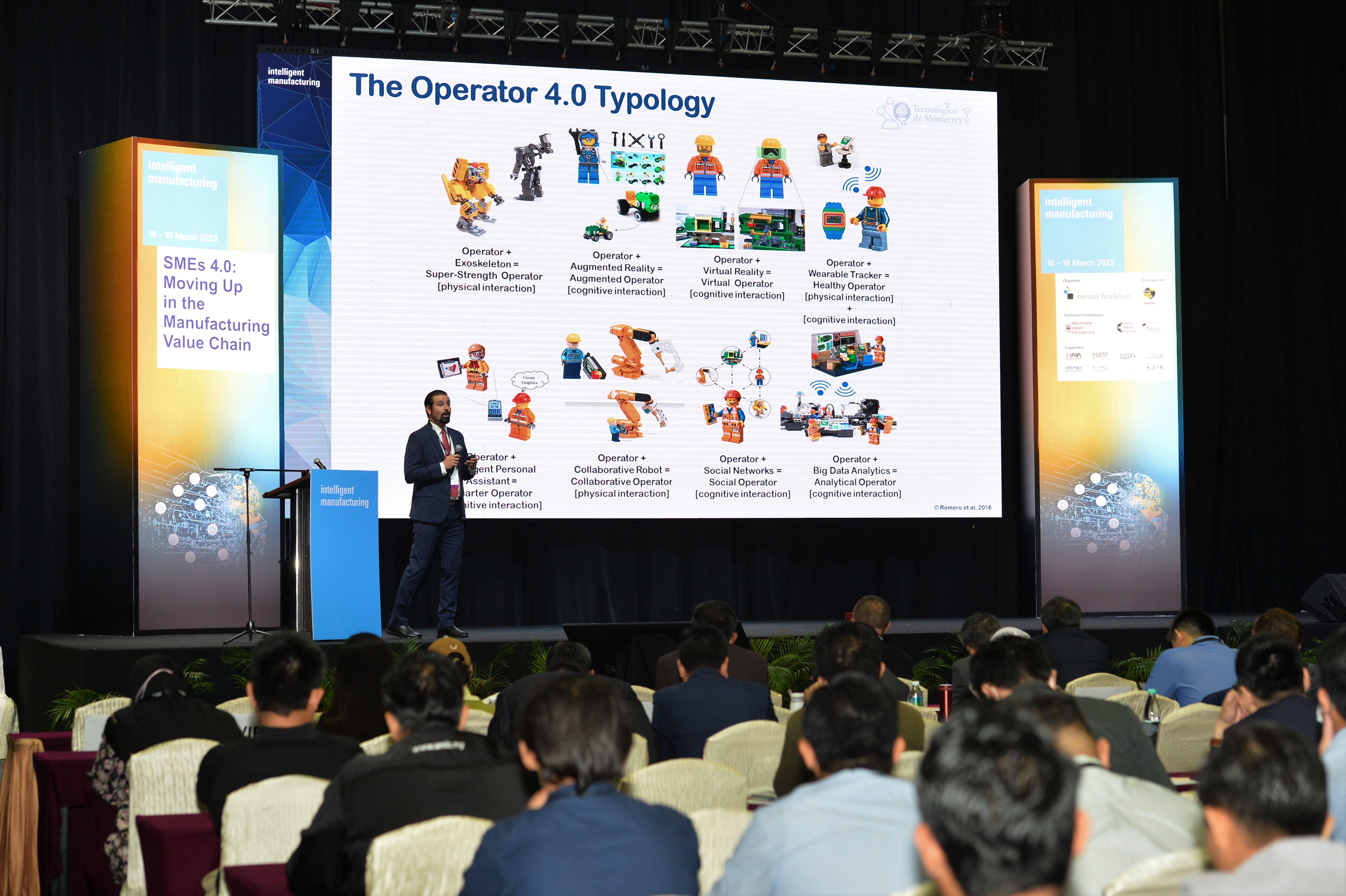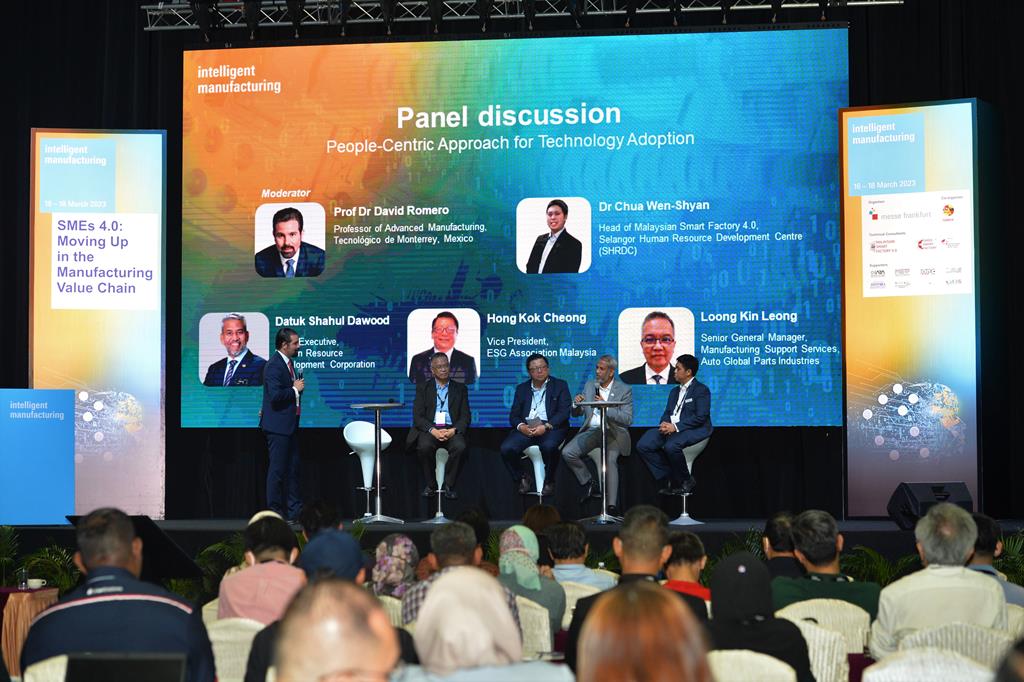 Speakers, visitors and exhibitors comments about the event
"I'm very pleased to see how Intelligent Manufacturing has turned out. These kind of events will help to create a lot of awareness, providing opportunities to network as well as understand the latest technologies and trends. This event is good because it has a conference, exhibition and networking together in a whole package. I would like to see this event return next year with the latest trends and technologies showcased in Malaysia."
"It's great to be here, as we have very exciting and interesting topics exploring how technology can help producers to improve their manufacturing process. I believe each part of the world requires its own flagship event to bring together academia and the industry, particularly for SMEs to discuss about how to approach digital transformation. Intelligent Manufacturing is the place to be for the ASEAN region to have these conversations."
"We have seen a decade of adoption of Industry 4.0 digital technologies, but we are still at the beginning of bringing these technologies into the supply chain. I think Intelligent Manufacturing is really filling a gap here in Malaysia, in bringing us together to talk about the adoption of new technologies. For example, the conference I participated in just now brought experts together to discuss what different countries are doing in this field. I believe it's extremely valuable for industry players to be here to learn about and see how they can adopt these technologies."
"We are here with an aim to get more information to realise the benefits of Industry 4.0. The conference has been absolutely amazing, the speakers have strong expertise in their fields. I also found the sessions here are very interactive, offering great opportunities to connect with other professionals. With the combination of the conference and product showcases, we have been able to find some practical case studies and make useful contacts."
"With the significant growth of the Malaysian market, we have just set up our local office here as a milestone of our business in the region. Participating at Intelligent Manufacturing elevates our market presence in Malaysia. Throughout the three-day event, there is a lot of networking happening. The visitors are from diverse backgrounds, apart from other companies around us and existing business partners, we also spoke to professionals from consultancies and the education sector, resulting in many good conversations."